My Radio Equipment
Every Ham is proud of his radio equipment. I am no different in that respect. Here is a gallery of the equipment I use in my shack, car and for portable use.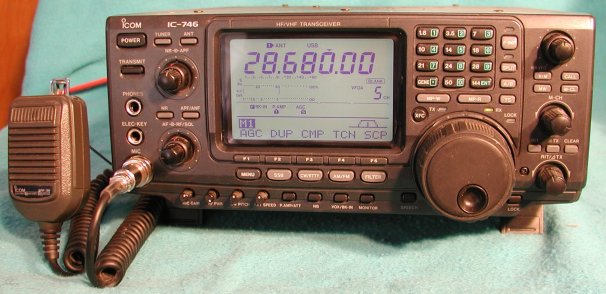 Icom IC-746 - My Main HF Rig
The IC-746 is the main rig in my shack. It has a great receiver, and 6 & 2 Meter all mode 100 Watt capability as well. It is capable of running full power in 100% duty cycle modes which I do a lot. This was my first full featured HF rig. I have operated it on all of its bands using all of its modes at one time or other. The times I've been able to compare it against other HF rigs, it has come out very well.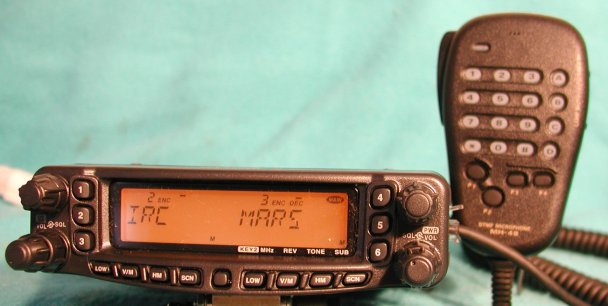 Yaesu FT-8900 - Quad Band Mobile
The FT-8900 is the main rig in my car. It is a quad band 10/6/2 Meter/70 cm dual receive radio with lots of neat features. I like being able to monitor two different frequencies at the same time in the same band. It can crossband repeat and has wide band receive. Yaesu has improved most of the FT-8100 operational shortcomings with this radio. I love its performance to date. Hopefully Yaesu has solved their mobile radio temperature issues with this rig.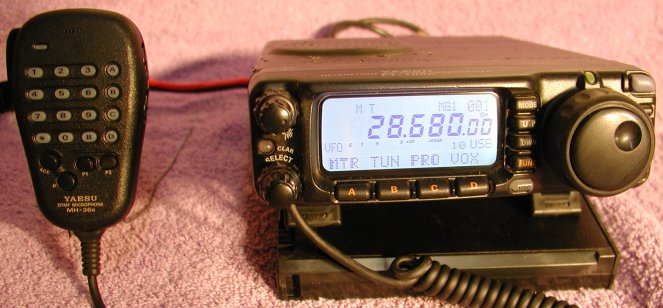 Yaesu FT-100 - My main portable rig
The FT-100 is the main rig I use for "high" power portable operations. I took this rig with me on my Alaska RV trip. I operated mobile on that trip using a 70' loop on top of my RV tuned by a SGC SG-237 Smart Tuner. It worked but it did not perform as well as I would have liked. I think the angle of radiation was high and all of the stations I contacted were only a hop or two away. The antenna worked well on 17 & 20 Meters but performed poorly on the other bands. It has worked well on other outings to the beach, mountains and desert. I think the poor experience on my Alaska trip was due to the loop antenna. I like the all mode "all" band features of this radio. I've used this radio for satellite work as it has VHF/UHF all mode capability.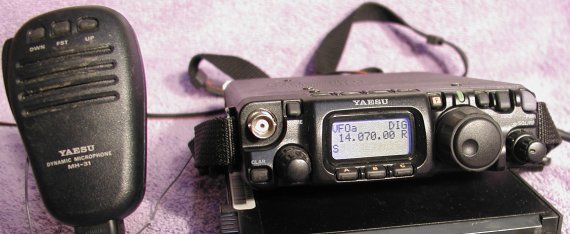 Yaesu FT-817 My QRP backpacking rig
The FT-817 is a 5 Watt HF/VHF/UHF all mode portable radio. I originally purchased the FT-817 to try HF work on Boy Scout backpack trips. I have yet to use it for that purpose. To date I have used it as an exciter for satellite operations and as a portable PSK-31 radio. I intend to try some QRP backpacking as soon as I can find some time to design some light antennas.
Other Radios
Miscellaneous Radios & Equipment
Copyright 2003 Page last modified July 21, 2003